Bộ chuyển đổi USB sang Hart ICP DAS I-7567 CR

I-7567 is a USB to HART converter and can be used as a HART master with HC_Tool utility or a HART slave with HDS utility.
(1) I-7567 as HART Master :
It allows users to access the HART slave via virtual COM-port of PC. When connecting I-7567 to PC, PC will load the relevant device driver automatically (hot plug & play). Therefore, users can make data collection and processing of HART network easier and quicker by applying I-7567. In addition, by using the I-7567 utility, users can configure module and test HART communication easily.
(2) I-7567 as HART Slave :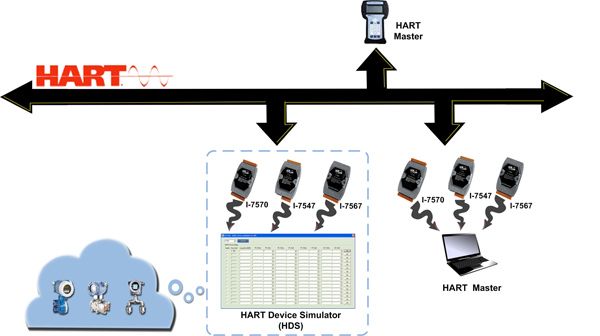 HART Device Simulator (called HDS) is the HART device simulation software developed by ICP DAS. It can be used to simulate multi HART slave devices simultaneously to exchange data with HART master device by using ICP DAS HART converter (like: I-7567 / I-7570 / I-7547) connected to any COM port (USB / 232 / 485 / Ethernet). By this way, users can develop or verify the HART master program without any HART slave device.