Introduction:
ECAT-2517 is 1-to-7 port EtherCAT junction slave. It is designed to implement wiring deployment by daisy chain and branch more flexibly and easy to maintain.
Benefit 1: Translate Daisy-chain to Branch Topology
EtherCAT junction slaves can implement wiring in branch topology. The wiring of branch topology is easier than daisy-chain topology.

Benefit 2: Improve the Debugging Efficiency
For daisy-chain topology, if a slave device is not working or the cable is disconnected, all slave devices in the same network will not be able to communicate with the master controller.
With EtherCAT junction slaves, all slave devices can be wired as separated sections. If one slave device is failed, only the slave devices in the same section will be affected. With the help of EtherCAT junction slave module, the slave devices in other sections still can communicate with the master controller. Debugging can be done separately, thus improving the debugging efficiency.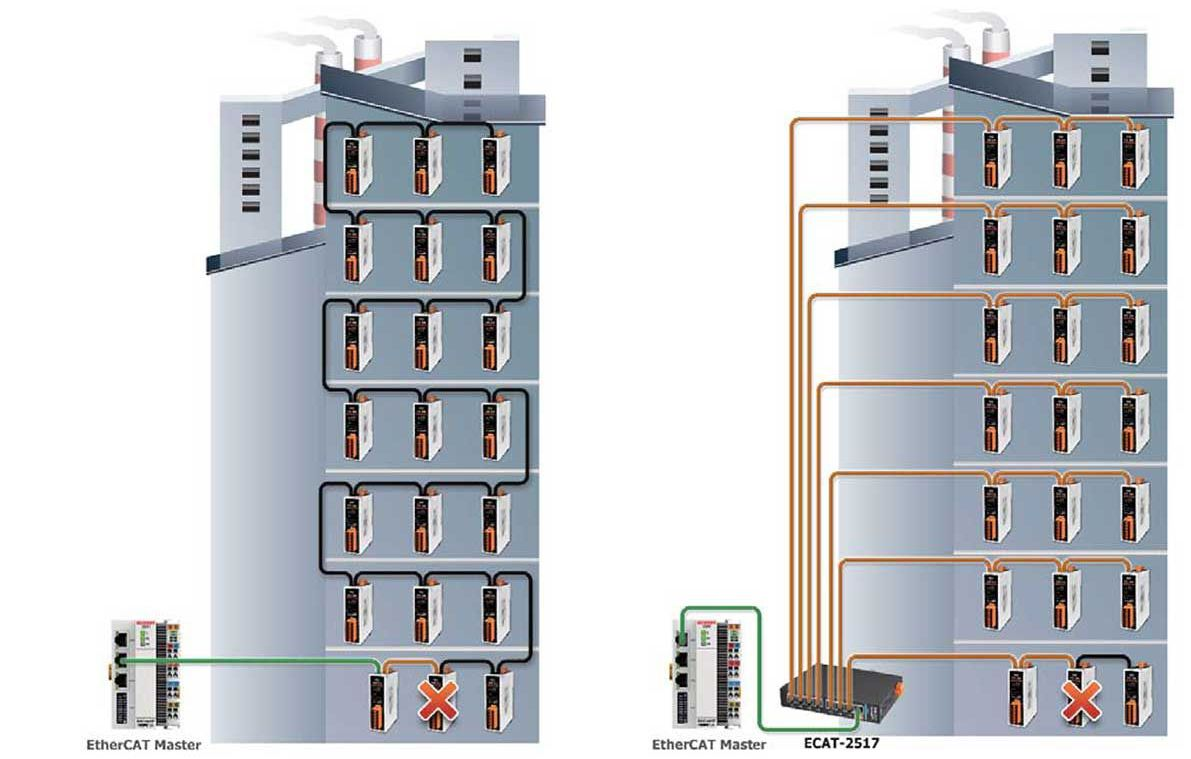 Features:
Powerful MCU handles efficient network traffic
Maximum distance between Stations can be up to 100 m (100BASE-TX)
Support daisy chain and star connection
EtherCAT conformance test tool verified
ESD Protection 4 KV Contact for each port
For more products information, please visit the ECAT-2517 web site.